ALFRED HITCHCOCK AND LEO THE LION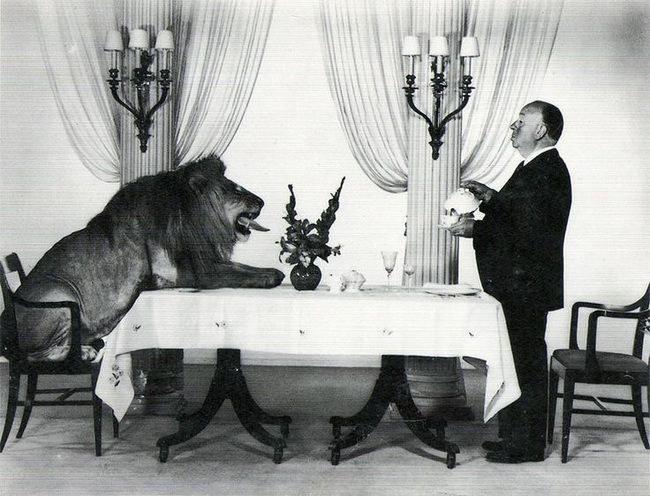 You know Alfred Hitchcock. And you know Leo, too. He is the one that roars at the beginning of every MGM Movie. A fun fact is that there were seven lions used for the logo from 1916 to 1957 and they refer to all of them as Leo, when actually this one in the picture (The last one, still in use) is the only one called that way.
WOODEN SWIMWEAR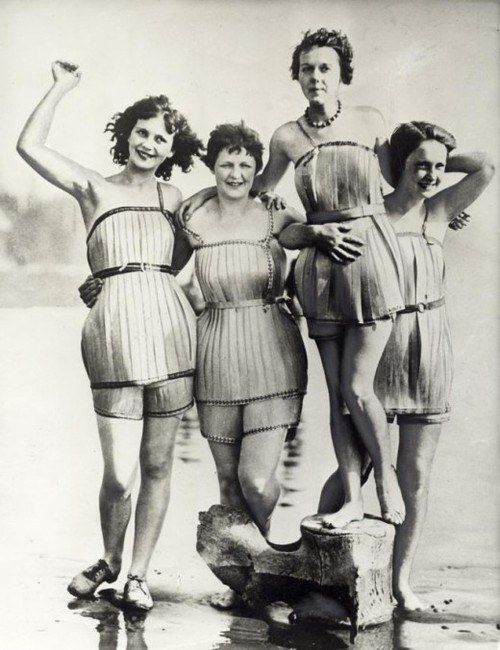 Four girls posing wearing not so comfortable looking bathing suits made of spruce wood veneer. Luckily this was intended as a campaign of the Wood Industry of Washington to promote Wood Week in 1929 and not an actual trend, but still very kinda crazy.